Who We Are
Church of the Redeemer is a growing parish in the Diocese of Southwest Florida, and is a member of the worldwide Anglican Communion.
Plan a visit
learn more
Learn more
About Us
Church of the Redeemer is a growing parish in the heart of the city with a heart for the city. Redeemer is a parish of the Diocese of Southwest Florida, and is a member of the worldwide Anglican Communion.
We are a growing parish of more than 2,300 people, and we invite you to take your place in this Christian community as we seek to serve God by preaching the Gospel, teaching the faith, administering the sacraments, and making disciples of our Lord Jesus Christ.
Our Mission
"To build up the Body of Christ by Word and Sacrament, equipping the people of God for the work of ministry, that Jesus Christ may be known, loved, worshiped, and obeyed in our homes and parish, community and diocese, and throughout the world."
"In The Heart OF The City
With A Heart FOR The City!"
~ Church of the Redeemer
The Rev.
Fredrick A. Robinson
Rector
The Rev. Fredrick A. Robinson accepted the call as Rector to the Church of the Redeemer in 1994; delivering his first sermon on 17 April of that year. Since that time, Fr. Robinson has officiated at the marriages, overseen the baptisms, counseled the grieving, and celebrated the joys, of nearly every family and individual at Redeemer. Under his leadership, Redeemer has accomplished a multitude of capital improvements, grown in its parish size, deepened its service to others, expanded its offerings to parishioners, engaged dynamically with the broader community, and rejoiced in worship and gratitude for our Almighty God.
Learn More
Prior to being called to Redeemer, Fr. Robinson served as Rector at Grace Episcopal Church in Monroe, Louisiana, for five and a half years, and before that, was Rector at St. Andrew's Episcopal Church in Grand Prairie, Texas. He received a B.A. in Psychology from Ohio State University, and followed with his S.T.M. (Magistri in Sancta Theologia) from Nashotah House in 1982, cum laude. His M.Th. (Master of Theology) was achieved at the Perkins School of Theology, also cum laude.
Fr. Robinson was appointed Dean of the Manasota Deanery in October 2013. He is the Chairman of the Southwest Florida Diocesan Commission on Liturgy and Music (2007 through current), and for over 15 years, has served as President of the Board of Directors of Resurrection House, a position he still holds.
His seminary involvement includes his role as a member of the Board of Trustees for Nashotah House (2000 through current), and his role as Chairman of the External Affairs Committee for Nashotah House (2003 through current).
One of Fr. Robinson's greatest joys has been watching the young people of Redeemer grow from childhood to adulthood. He cites Redeemer's ministry to children and young people as "one of our parish's greatest strengths." Indeed, one aspect of Fr. Robinson's tenure at Redeemer of which he is most proud was the decision to bring on a full-time Youth Minister. "Doing so," Father Robinson says, "was a symbol to the congregation that we were willing to make an investment in our youth, which made our Children's and Youth ministries even stronger."
Among many other outreach efforts, Fr. Robinson has worked with nearly every ministry of Redeemer in serving those in need in the Dominican Republic. Since 1999, a team of youth and adults have traveled annually to the D.R. to do the work of God. In the process, Redeemer has funded seven church projects, including four new church buildings and one new school, as well as led Bible School programs and helped in many other ways integral to the well-being of several D.R. communities.
Fr. Robinson and his wife Linda reside in Sarasota. Their two grown children, Michael and Rebecca, live out of state. He may be reached at frobinson@redeemersarasota.org.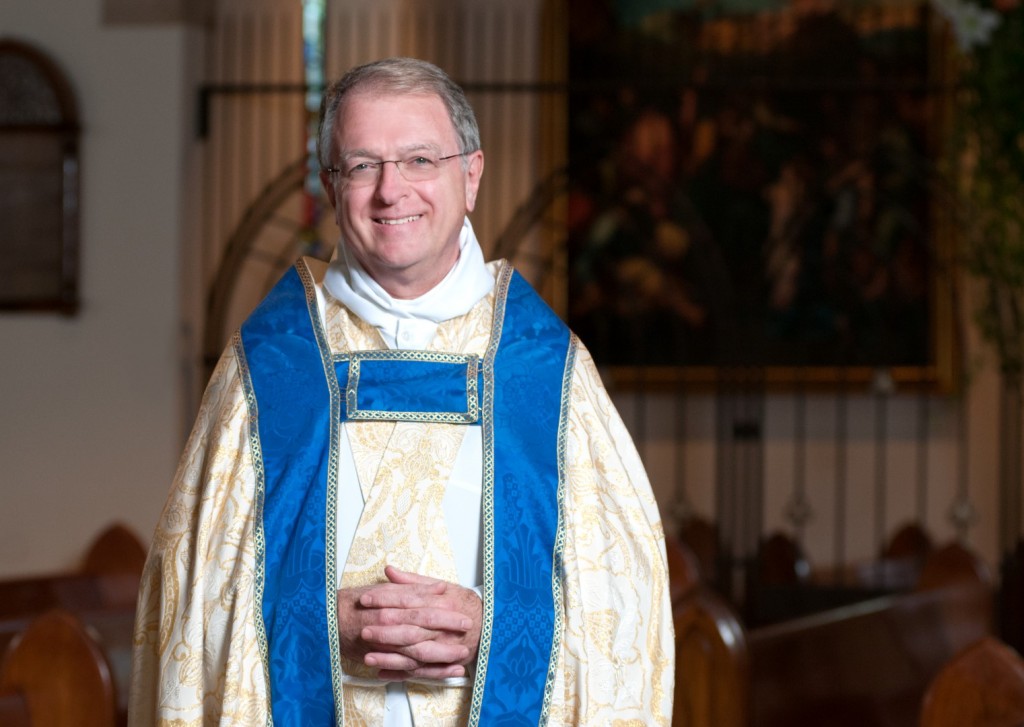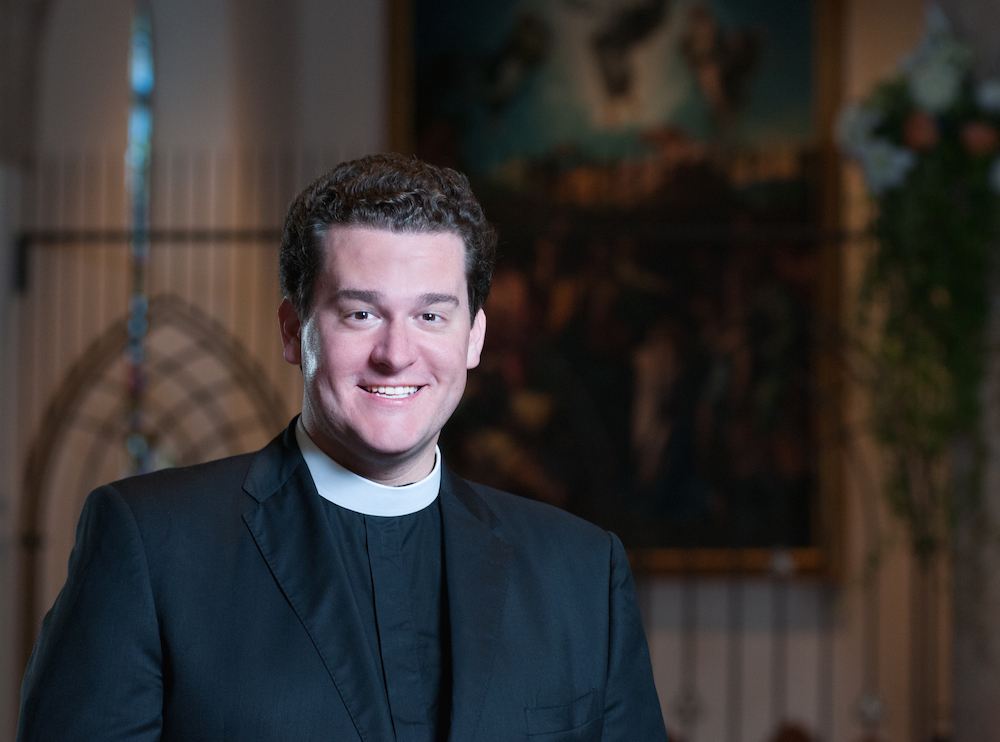 The REV.
Charleston David Wilson
Senior Priest Associate For Evangelism & Parish Development
The Rev. Charleston Wilson joined the parish full-time in June of 2014. From January 2012 to May 2014, he served as the Associate Dean of Institutional Advancement at Nashotah House Theological Seminary, which is his alma mater.
Learn More
Before seminary and ordained ministry, Charleston was an entrepreneur in the restaurant and wine industries, serving in a variety of capacities, including: co-owning a fine-dining concept, managing the strategic human resources for a now national restaurant chain, and consulting both nationally and internationally in the wine industry.
He is a certified sommelier and enjoys all things gustatory. Charleston's educational background includes a degree in religion from Samford University as well as a Masters in Divinity from Nashotah House (cum laude). Fr. Charleston serves as Chairman of the Board of Trustees of The Anglican Digest, which is the largest publication currently serving the Anglican Communion. Fr. Charleston also devotes time to a consulting initiative he founded in 2005, Loblolly Hill, LLC.
Married to Malacy (neé Touchstone) since 2006, they have two children, Robert Augustus (10 yrs.) and Mary Camille (8 yrs.). In his spare time, Charleston enjoys cooking, entertaining, and traveling. He may be reached at cwilson@redeemersarasota.org.
The Rev.
Christian Michael Wood
Priest Associate For Christian Formation, and Mission & Outreach
The Rev. Christian Michael Wood began his ministry at Redeemer as Youth Minister from January 2009 to August 2013. In September 2013, he answered God's call to ordained ministry and began studies at Nashotah House Theological Seminary. Wood received his Master of Divinity degree from Nashotah in May 2016 and was ordained to the priesthood at Redeemer in June of that year.
Learn More
When he returned to Redeemer, Father Wood served as Priest Associate for Youth and Young Adults. During that time, he led four youth mission trips: two to the Dominican Republic, another on the East coast of Florida working with children in need and the homeless in urban areas, and one locally, working through a combined effort of our diocese to build a shower facility for the homeless, and help care for children of migrant workers.
Father Wood established the relationship with the Cristo Rey parish in Puerto Plata, in the Diocese of the Dominican Republic in 2011. Since then, Redeemer's youth have made an annual commitment to serving there, working each summer on a variety of construction projects, running a Vacation Bible School for over two hundred children, and helping God's people in need, while being transformed by the love they receive in cooperation with our brothers and sister in the Dominican Republic.
Fr. Wood was named Priest Associate for Christian Formation in May 2018, and has led Redeemer's aggressive formation opportunities, and enjoys the ministry of teaching. These offerings are in the Christian Formation Brochure.
A native New Yorker, Father Wood was a successful videographer and editor in New York before being called to ministry in Sarasota. During that time, he edited In the Footsteps of Marco Polo, which was nominated for an Emmy, and co-produced The Other side of Hip Hop: The Sixth Element, which won The Big Apple Film Festival, best documentary (2007).
Father Wood is married to Kate Thomason Wood, granddaughter of Redeemer's rector from 1965-1978, The Rev. W. Thomas Fitzgerald. They have three children: Maggie-Jane, Michael, and Martha. He enjoys walking, baseball, football, leading Redeemer's men's softball team, and spending time with his children. He may be reached at cwood@redeemersarasota.org.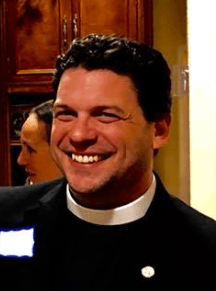 The REV
Mario Castro
Priest Associate for Hispanic Ministry
The Rev. Mario Castro began with the Church of the Redeemer as a part-time priest on Nov. 13, 2011, and is now a full-time priest and the leader of the church's Hispanic Mission which, as of 2012, has the largest Hispanic congregation in the Diocese of Southwest Florida.
Learn More
Fr. Castro was born in La Joya de Guerra, a small town near Santo Domingo, the capital of the Dominican Republic. In 1971, his father, Jose Wessin, died in Santo Domingo, and his mother, Ramona Castro, supported the family by cultivating and selling vegetables with the help of her six sons and two daughters. Four years later, in search of a better life for her family, Castro's mother moved the family to the outskirts of Llamado Los Mina.
Over the next six years, Fr. Castro completed a three-year course in philosophy and trained as a novice at the Saint Vincent De Paul Seminary. Eventually, however, Fr. Castro decided to leave the seminary, and later married and moved to Tampa, Fla.
In 1994, Fr. Castro and his family began attending St. Francis Episcopal Church; they eventually became very involved in parish life and worked with the community evangelizing. Fr. Castro served on the church's vestry and held the position of senior warden.
Father Castro was received on Feb. 27, 2011. He may be reached at mcastro@redeemersarasota.org.
The Rev.
Gary Cartwright
Vocational Deacon
The Rev. Gary E. Cartwright was assigned as a Vocational Deacon to the Church of the Redeemer by Bishop Smith in June 2018, at the request of Fr. Fred Robinson. Deacon Gary previously served at Holy Innocents' Episcopal Church, Valrico. Prior to being assigned to Holy Innocents, for six years Deacon Gary was a Canon and Chaplain to the former bishop of the Diocese of Southwest Florida, Bishop Lipscomb. During that period, he was also employed by the Diocese of Southwest Florida as the Director of Diaconal Ministries. Following his retirement from the Diocesan Office he was asked to be the voluntary Archdeacon, overseeing the operation of the diaconate in the diocese.
Learn More
Deacon Gary has also served as the Director of the Deacon's Formation Program and is currently a facilitator in the Diocesan School for Ministry Development, teaching classes on Social justice, Community Development and The Ministry of a Deacon. He has a deep interest in the subject of global poverty. Since 2005 he has been on the Board of Directors as Treasurer of Episcopalians for Global Reconciliation (EGR).
Deacon Gary was ordained to the Vocational Diaconate on June 14, 1997. Prior to his discernment to the Vocational Diaconate, he was employed by IBM for 34 years, beginning in 1958. His career included field service, programming, engineering, Information Systems and finance. He is a graduated of the New England Institute of Industrial Technology, majoring in Industrial Electricity and Electronics.
He is married to Simone and they have a family of four grown children, twelve grandchildren and 3 great grandchildren. They both are natives of southeastern Massachusetts in the New Bedford area. While working for IBM they have lived in Marquette Michigan, Raynham Massachusetts, Amstelveen The Netherlands, Endicott New York, Poughkeepsie New York, and currently in Valrico Florida.
Deacon Gary has an interest in science especially in the areas of Cosmology, Quantum Mechanics, Quantum Field Theory and Particle Physics. He is interested in the interconnection of these areas with faith and teaches a class at Holy Innocents on Faith and Science. His hobbies include building and repairing personal computers running windows.
MEET THE TEAM
Redeemer

 Staff
Jacki Boedecker
Director of Children's Christian Formation
Daniel Cartlidge
Associate Choirmaster/Contemporary Music Director
Valerie Dorr
Rector's Executive Assistant
Gussie Haeffner
Printing & Copying
Diane Knox
Receptionist Team
Diane Marcus
Receptionist Team
Sam Nelson
Assistant Organist/Choirmaster
Dr. Ann Stephenson-Moe
Organist/Choirmaster
Christoph Stephenson-Moe
Youth Minister
Suzie Terres
Receptionist Team
John Walsworth
Business Manager
Angela Ward
Registrar, Event Coordinator and Administrative Assistant to the Associate Clergy
Steve Wernet
Facilities Manager
Vestry
Bill Mudgett, Senior Warden
Janet Trefry, Junior Warden
Brigham Clegg
Dr. Stephen Culp
Patti Donnelly
Dr. Pat Fitzgerald
Zulay Gallagher
Mary Page Hill
Katie Hollingsworth
Marsha Nippert
Liz Reuth
Doug Spangler
Mike Hartenstine, Chancellor
Dora Thomas, Treasurer
Retired Clergy In Residence
The Rev. Milton Cheney
The Rev. Reid Heydt
The Rev. Richard Lampert
The Rev. Clay Knapp
The Rev. Ralph Strohm
The Rev. Fr. Robert Sullivan
The Rev. Canon Everett Walk